In recent years, there has been a growing trend towards eco-friendliness and sustainability across all industries, including event planning. As businesses and individuals become more conscious of their environmental impact, it's more important than ever to make sustainable choices when it comes to planning events. That's why in this article, we're going to explore the importance of eco-friendly events and share some practical tips to help you plan them.
At Events Made Simple, we're all about simplifying event planning and helping you to create unforgettable experiences for your team. But we also believe in creating events that leave a positive impact on the world. That's why we're proud to showcase and celebrate some of our favourite UK eco-friendly venues.
So, whether you're planning a small team meeting or a large conference, we can help you organise an event that is both sustainable and memorable.
The Benefits of Eco-Friendly Events
Organising eco-friendly events is a growing trend in the event industry, driven by increasing awareness of environmental issues and the desire to create a more sustainable future.
By prioritising sustainability and environmental responsibility in event planning, you can reduce your company's impact on the environment while also improving your brand reputation and attracting a more engaged and enthusiastic audience.
Sounds good? If you're thinking about going green for your next event, here are some of the top reasons why you should consider making your next conference, meeting or event one that focusses on sustainability:
Reduced Environmental Footprint: By adopting eco-friendly practices such as reducing waste, conserving energy, and using sustainable materials, event organisers can significantly reduce the impact their meetings, conferences and events have on the environment. Examples include, reducing greenhouse gas emissions, conserving water, and minimising the use of non-renewable resources.

Improved Brand Reputation: Eco-friendly events are not only better for the planet, but they can also help to improve your brand reputation and demonstrate your commitment to sustainability. This can be especially important for businesses that have implemented Environmental, Social and Governance policies (often referred to as ESG policies), as well as those businesses that wish to attract environmentally conscious customers and team members.

Cost Savings: Eco-friendly practices can also help to reduce costs associated with events. For example, using digital communications instead of printed materials can save on printing and shipping costs, while reducing waste. Similarly, using reusable or recyclable materials can reduce the need for single-use products and lower overall costs.

Enhanced Attendee Experience: Eco-friendly events can also offer benefits to attendees. For example, offering healthy and sustainably sourced food options can enhance the overall experience of attendees, while demonstrating your commitment to sustainability. Individuals are becoming more aware of their impact on the environment, consequently, your delegates are more likely to engage with events that align with their values and beliefs.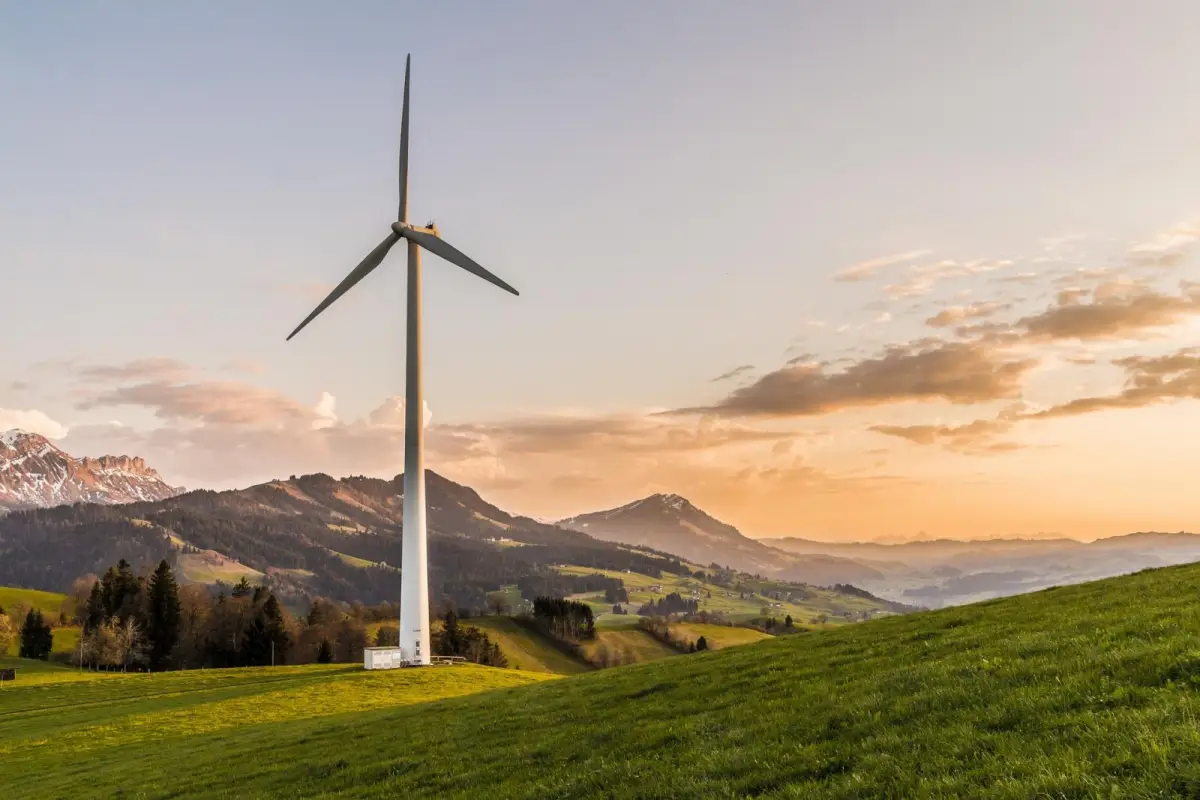 Planning Eco-Friendly Events
Want to organise an event that is good for your team and also good for the planet? If so, then here are some practical ways you can do just that.
When planning an eco-friendly event, it is important to consider ways to reduce waste, conserve energy, and minimise your carbon footprint. This can involve everything from choosing a sustainable venue and using renewable energy sources to minimising waste and incorporating sustainable design elements and activities.
With the right strategies and planning, you can create an event that not only achieves your goals but also contributes to a more sustainable and environmentally responsible future.
So, if you're looking to book a meeting or conference and want to build in sustainability, we've got you covered with some simple, actionable ideas to help you go green:
Venue Selection: When selecting a venue for your event, consider choosing one that is already eco-friendly or has sustainable features, such as energy-efficient lighting or a green roof. This will help to reduce your event's environmental impact and save you time and resources in implementing sustainable practices. To make things easy, we've included a couple of our favourite environmentally friendly venues in this article. Alternatively, you can always speak to our friendly team who are always happy to provide additional advice and recommendations.

Waste Reduction: One of the most important aspects of planning an eco-friendly event is to minimise waste. This can be achieved by providing recycling and composting bins, using reusable materials such as cups and plates, and avoiding single-use items such as plastic cutlery or straws. At Keele Hall in Staffordshire they have even gone a step further. They are proud to state that when it comes to food waste, they send nothing to landfill, instead utilising an anaerobic digestion plant to generate green energy.

Use Local Produce: Many of our venues create wonderful menus that showcase and celebrate sustainable, seasonal, and locally sourced ingredients. Some even grow their own; for example, Goldsborough Hall in North Yorkshire which uses fresh herbs and vegetables from the hotel's kitchen garden, and Bodysgallen Hall & Spa in North Wales whose menus incorporates organic fruit and vegetables grown on the estate for the hotel's AA 3 Rosette awarded restaurant.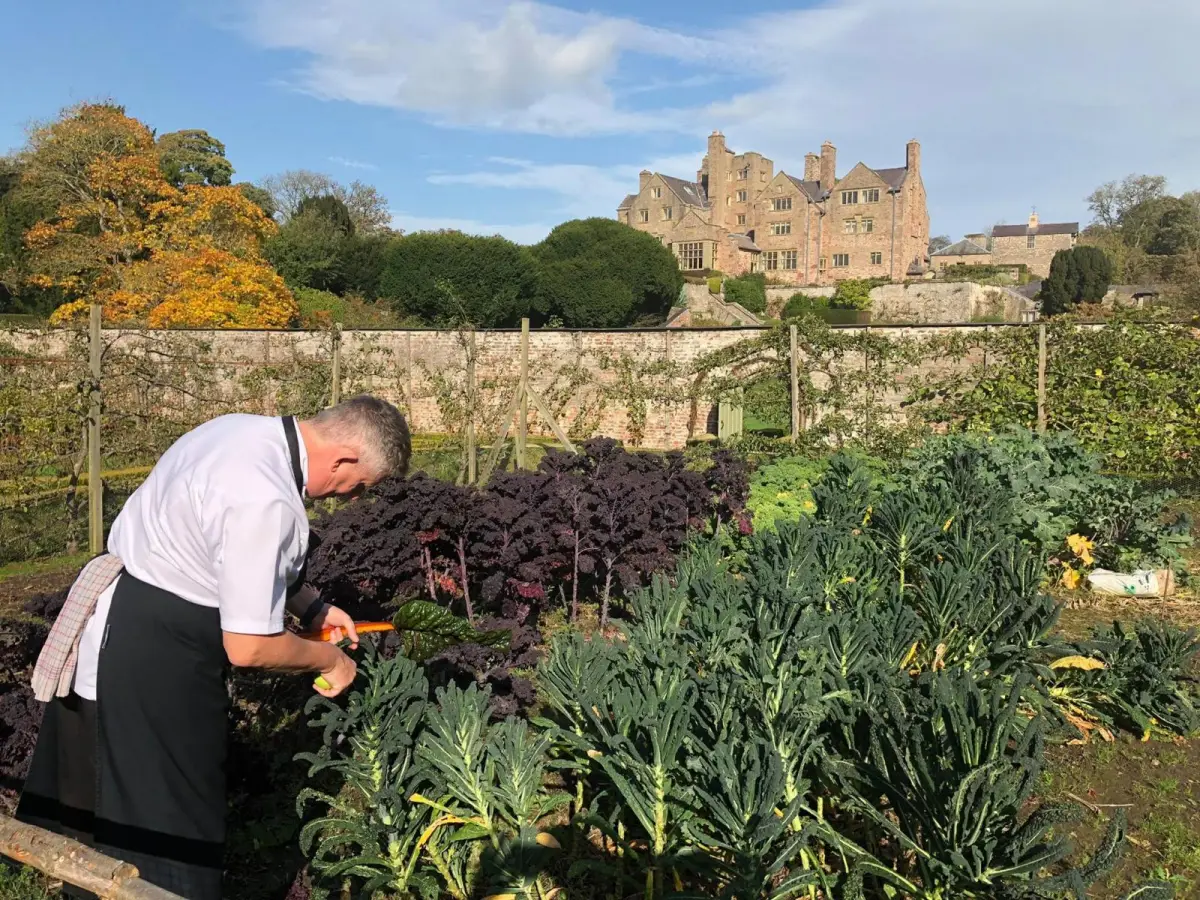 Energy Conservation: Another key consideration is to conserve energy. This can be done by using energy-efficient lighting, turning off unnecessary electronics, and choosing a venue that uses renewable energy sources such as solar or wind power. At Lancaster University which owns Forrest Hills, the events team have incorporated motion sensitive lighting to help with energy conservation and at Keele Hall, their kitchen operates with 100% electric equipment, which is powered mainly by renewable energy generated on-campus.

Sustainable Design: Consider incorporating sustainability into your event design. Use natural decor elements such as plants or flowers and avoid using materials that are harmful to the environment such as plastic or synthetic fabrics. Additionally, you could consider selecting a venue that makes the most of the picturesque surroundings to create a more visually appealing and natural setting.

Sustainable Activities: Another great way to ensure you limit the impact of your event on the environment is to consider incorporating sustainable activities. Unfortunately, many event companies still use cheap plastic materials or throw away items in their team building events. In contrast, our unique puzzles and challenges are built to last using sustainably sourced timber by our specialist team of joiners and engineers. Additionally, we have reduced the environmental impact of our clay pigeon shooting set up, substituting toxic lead shot with non-toxic steel alternatives and utilising biodegradable clay pigeons instead of ones containing hydrocarbons.

Travel Arrangements: One of the biggest areas that can impact event sustainability is travel. If your delegates are all using their own cars to commute to the venue, the overall carbon footprint may end up significantly higher than you might have originally anticipated. To minimise the impact of travel, why not select a venue with good public transport links or alternatively, encourage group travel? A greener option would be to arrange a coach to transport your team to your off-site meeting, giving them chance to bond on route whilst also reducing carbon emissions. Additionally, many venues now have electronic car charging points available, making it easier for attendees to travel sustainably.
Selecting Eco-Friendly Venues and Suppliers
When it comes to planning an eco-friendly event, choosing the right vendors and suppliers can make a big difference. Look for companies that share your commitment to sustainability, and don't be afraid to ask them about their own environmental policies and practices.
Working with eco-friendly vendors and suppliers not only helps reduce the environmental impact of your event, but it also sends a message to attendees and stakeholders that you're committed to sustainability. Plus, many eco-friendly venues offer unique and creative options that can add a special touch to your event.
Two of our favourite sustainable venues are connected to UK universities, with educational institutions leading the way in sustainability: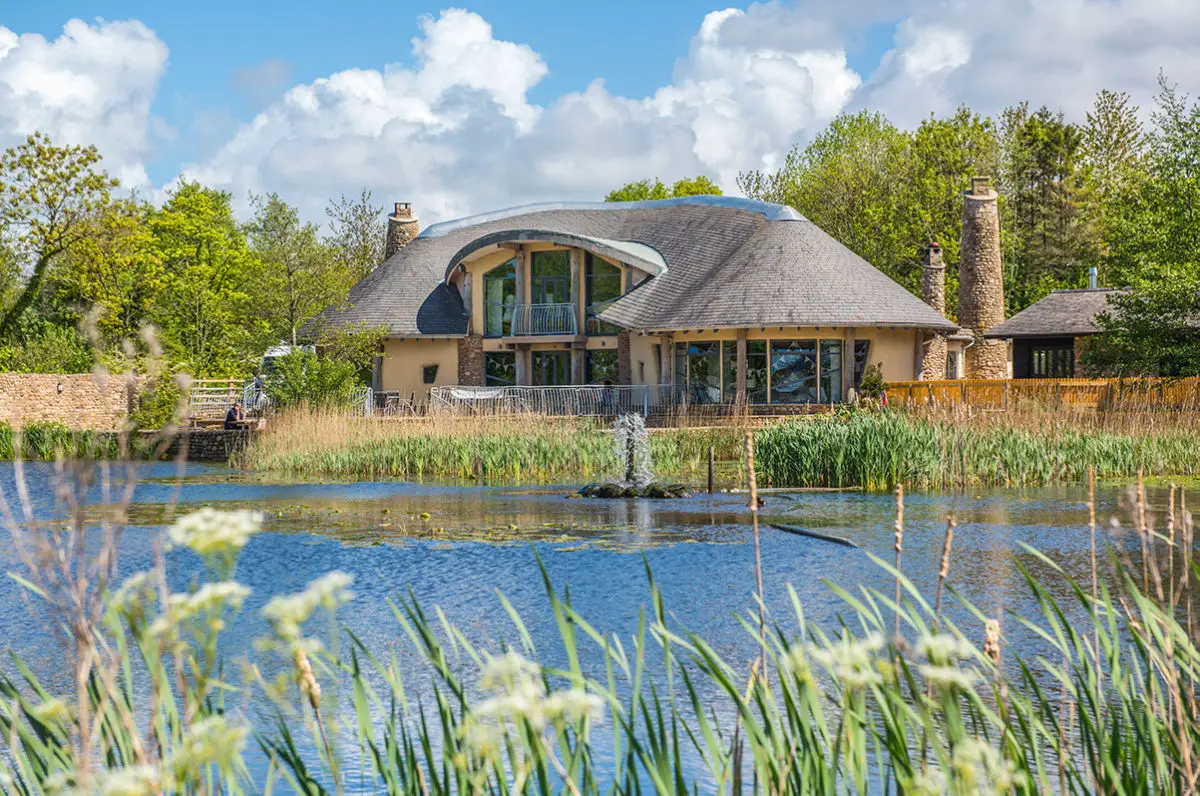 1/ Forrest Hills
The Lancaster University Conferences and Events+ team who are responsible for the management of Forrest Hills were recently awarded the ECOsmart Platinum Accreditation for a range of initiatives.
These included the installation of green roofs and walls providing insulation, CO2 absorption and sound deadening whilst also supporting local bio-diversity as well as a green meeting package and a reduction in paper use. They also implemented an Energy Management System and motion sensitive lighting to help with energy conservation and use locally-sourced food to help reduce food miles.
The ECOsmart scheme by Greengage recognises eco-friendly hotels and conference venues where facilities and services meet high standards, examining sustainability practice and process in seven key areas; energy and water conservation, waste management, recycling and plastics, rooms, consumables and facilities management, sustainable food and beverage management and corporate and social responsibility.
"We are absolutely delighted to receive the EcoSmart Greengage Platinum Award. We work hard to limit the impact that we could have on the environment across our venues and our food, drink and guest room provision. We have strong sustainability policies in place to ensure we consistently work to improve on everything we do."
- Ros Wilkinson, Lancaster University's Head of Conferences and Hospitality

2/ Keele Hall
Keele University Events and Conferencing team is leading the way in promoting sustainable practices within the events industry, having introduced a Green Delegate Rate, which reflects their commitment to sustainability. They also take measures to minimise waste by providing necessary stationery such as notepads and pens at the side of the meeting room. This practice allows attendees to take what they need while avoiding the oversupply of materials.
In addition, the catering practices at Keele Hall are exemplary. The venue's kitchen is equipped with 100% electric equipment powered mostly by renewable energy generated on campus. They also ensure that food waste is not sent to landfill but is instead used to produce green energy through an anaerobic digestion plant.
The team at Keele also puts a premium on reducing food miles by sourcing over 80% of their fruits and vegetables from local producers. Milk and dairy products are delivered from a farm just 15 miles away, and free-range eggs are laid only 13 miles from the university. To ensure sustainability, the venue sources its meat from red tractor assured farms and its fish and seafood from Marine Stewardship Council-certified sources.
Keele University Events and Conferencing's eco-friendly practices are not only commendable but also serve as a model for other event venues to follow. By prioritizing sustainability, we can create a better and greener future for everyone.
Conclusion
Eco-friendly events are more than just a trend; they are a necessary step towards a more sustainable future. By reducing waste, conserving energy, and minimising our carbon footprint, we can make a positive impact on the environment while still creating memorable and engaging events.
In this article, we have explored the importance of eco-friendly events and provided practical tips on how to plan them. From selecting sustainable vendors and suppliers to incorporating eco-friendly design elements, there are many ways to make your next event more environmentally friendly. It's up to event organisers to take action and make a conscious effort to plan events that are both sustainable and memorable. By doing so, we can contribute to a healthier planet for ourselves and future generations.
At Events Made Simple, we're passionate about helping businesses and organisations plan eco-friendly events. With our experienced event planners and selection of eco-friendly venues, we're here to help you create an amazing event that's both sustainable and memorable. Want to get started? Click here to get a quote now. Let's work together towards a greener future!