Have you ever experienced that awkward moment when you turn up to an event only to find that you have completely misjudged the dress code and either arrived looking way too overdressed or far too casual? Yup, us too! It happens to the best of us. That's perhaps why the question of what to wear to an event is so frequently asked by event organisers and delegates alike.
There is nothing worse than feeling like you've got it totally wrong, or worse still being uncomfortable all day, whilst also secretly hoping no one will point out your fashion faux pas. But when it comes to off-site meetings and team away days there is a surprising amount to consider when it comes to dress codes.
The good news is that there is an incredibly easy solution and, as long as you provide clear instructions in advance, most of your delegates should get it right. If they still don't, it's probably because they have neglected to read your pre-event notices and emails… in which case it's their own fault! You can't save everyone.
---
So, what should you wear to a work conference or team away day, and how do you avoid embarrassment?
The first thing to think about is what you'll actually be doing for the day. Dress code is largely dictated by the agenda. Think about your schedule. What will you be asking your delegates to do? For example, the dress code for a country retreat with outdoor activities will be vastly different from a conference in the city centre followed by dinner and drinks. The aim of the game is to ensure that everyone feels confident and comfortable regardless of your schedule for the day. With that in mind, we have categorised our advice based on event type. Read on for more info, or skip ahead to the relevant section… your choice!
---
Off-site Meetings: Smart, Smart Casual or Business Casual?!?
When it comes to off-site meetings you actually have quite a bit of flexibility. It really depends on the atmosphere you want to create and the objectives you are trying to achieve. This can also be influenced by your company's typical office dress code.
So what's our advice, well if you're meeting with clients or want this to be a more formal event then smart business attire is likely to work well. However, if you're looking to get your team out of the office to focus on strategy or to use the meeting as an opportunity to encourage engagement, we would highly recommend being more flexible and casual than you would with your typical office dress. By doing so you change the dynamic and encourage staff to be themselves. The informality can also help to dispel notions of hierarchy and create the space needed for more junior staff to be able to speak up and share their ideas.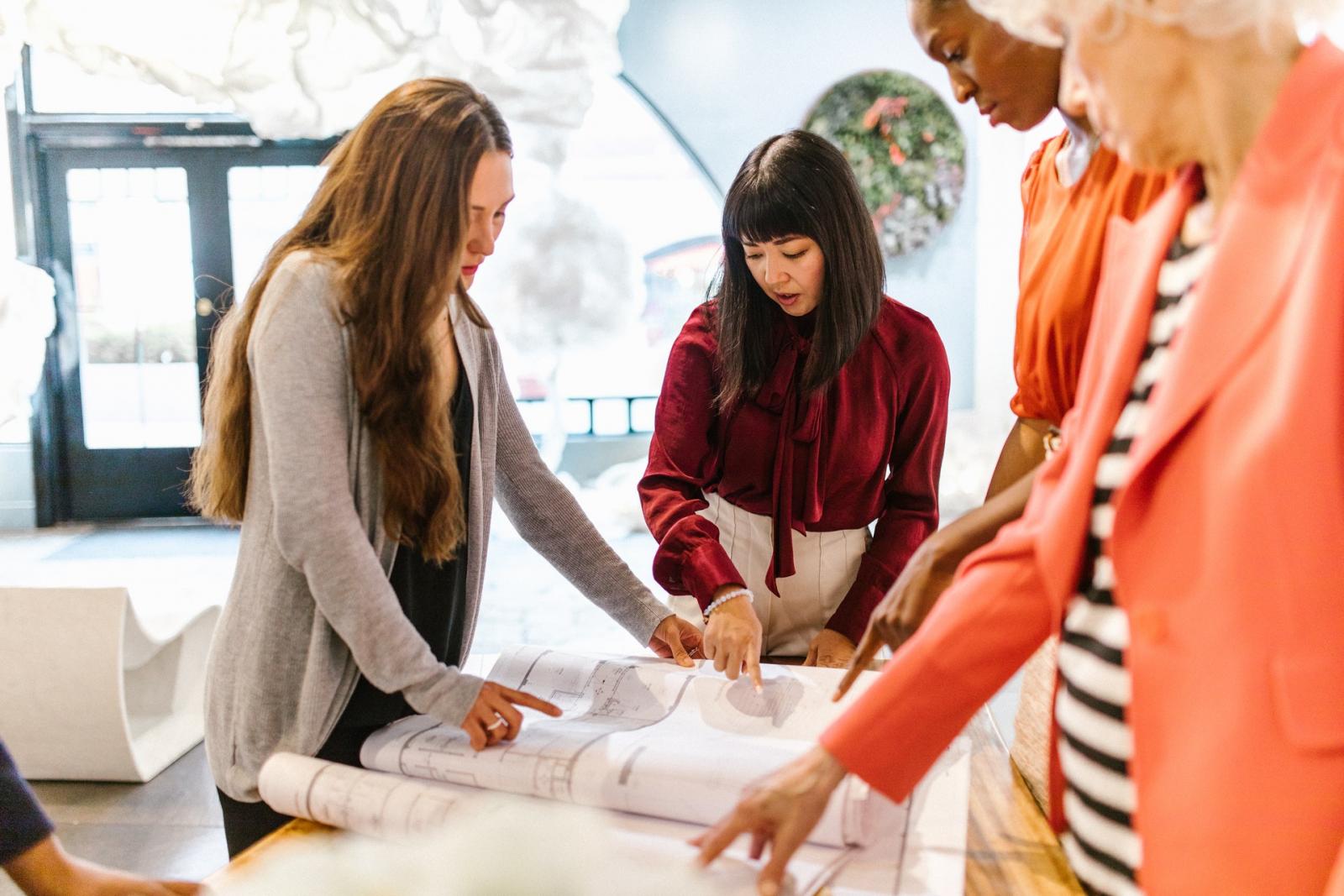 ---
Dinner, Drinks or a Big Night Out?
Another key factor to consider is whether you have scheduled a day event (in which case everyone will be leaving at normal time and you don't have to worry about evening attire) or if you have included, dinner, drinks, a night out or even an overnight stay. The critical thing here is understanding whether or not your guests will have both a day and night event, and if so, whether they will have time to change in between.
If you've organised the event locally, have people got time to pop home to change after the daytime event but before the night do? If you're staying over at a hotel, we'd definitely recommend giving delegates adequate time to check in, freshen up and get ready before dinner. If you don't leave time for people to change, then you really should ensure that your daytime activities and dress code will complement the evening entertainment. For example we would not recommend a busy day of outdoor activities in the 'Great British Weather' followed by a formal dinner unless you give your guests adequate time to freshen up afterwards.
The key here is to communicate. The more information you can share with your guests ahead of time about the itinerary and dress code, the more it will help them to plan ahead. Be explicit, if you'd like them to 'dress for dinner', include a dress code in your invite and schedule in time for them to get ready. This will remove the uncertainty for your delegates and allow them to relax and have fun on the day.
---
Location, Activities & the Great British Weather!
The last and possibly most important thing to think about is your location, your choice of team building activities (if you have chosen to include some – and we highly recommend you do!) and the weather! Each of these things can have a big influence on dress code requirements.
Most of our venues have facilities to park on-site or nearby so if you're driving there is a good chance you can make a dash to the door without being caught by the weather even if it is wet and windy. If you're travelling by train or if you're staying at a city centre location then you may have more of a walk, in which case we'd recommend comfortable shoes and if it's raining… an umbrella!
When it comes to team building, we have worked hard to develop an exciting selection of activities to suit any event, team or season. If you're worried about rain we have a variety of indoor options you can choose from. For the indoor activities we'd recommend comfortable clothing and footwear. Details of what each activity entails can be found on our team building page but our main tip is to ensure you can move freely without restriction.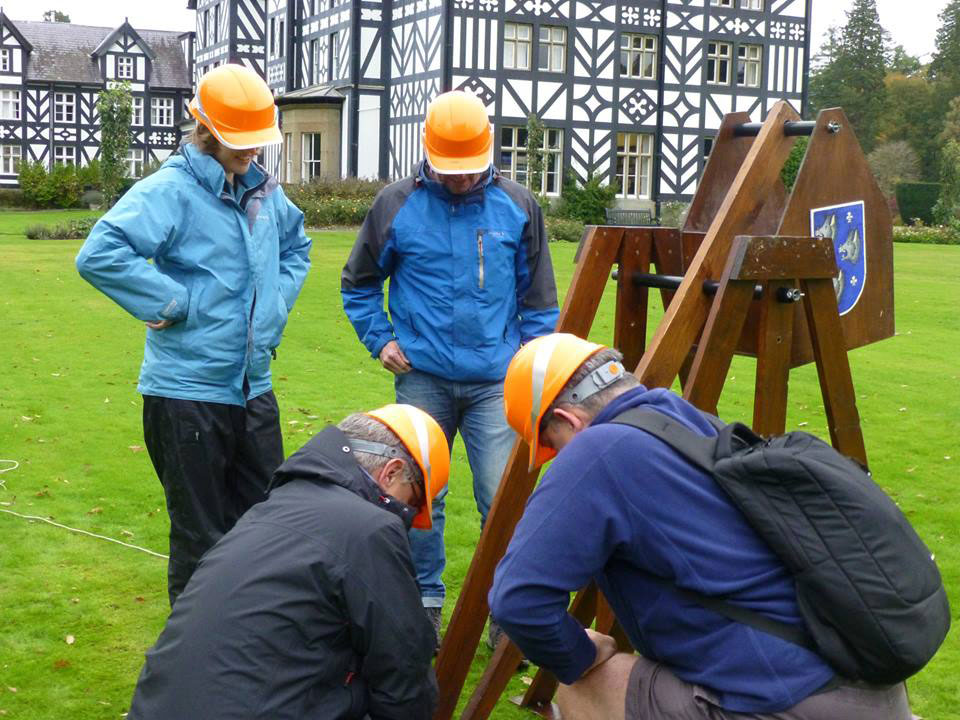 Ben, our co-founder and event director is a big fan of the saying 'there is no such thing as bad weather, only bad clothing'. Now, it's worth pointing out that he was born to work outdoors in nature and has a wide selection of coats and water resistant items that mean he's usually well set for whatever the weather throws at him. The rest of us as not always so tough, and so that's when planning ahead is key.
For outdoor activities you'll need to dress for the weather. In summer this can mean hot days with lots of sunshine so hats, sunglasses and sun cream are recommended. Of course summer could also mean wet weather so check the forecast ahead of your big day and send a note around to your team a day or so in advance to remind everyone to pack suitable clothing. Layers are usually a good shout as this gives you plenty of options and the ability to switch it up if the weather changes.
When it comes to country sports like clay pigeon shooting, archery, air rifles and duck herding we'd recommend walking boots or wellies in winter. The gardens and fields we use can be quite wet underfoot so it's great to have a change of shoes to use whilst you're outside and something clean and mud free for when you go back inside.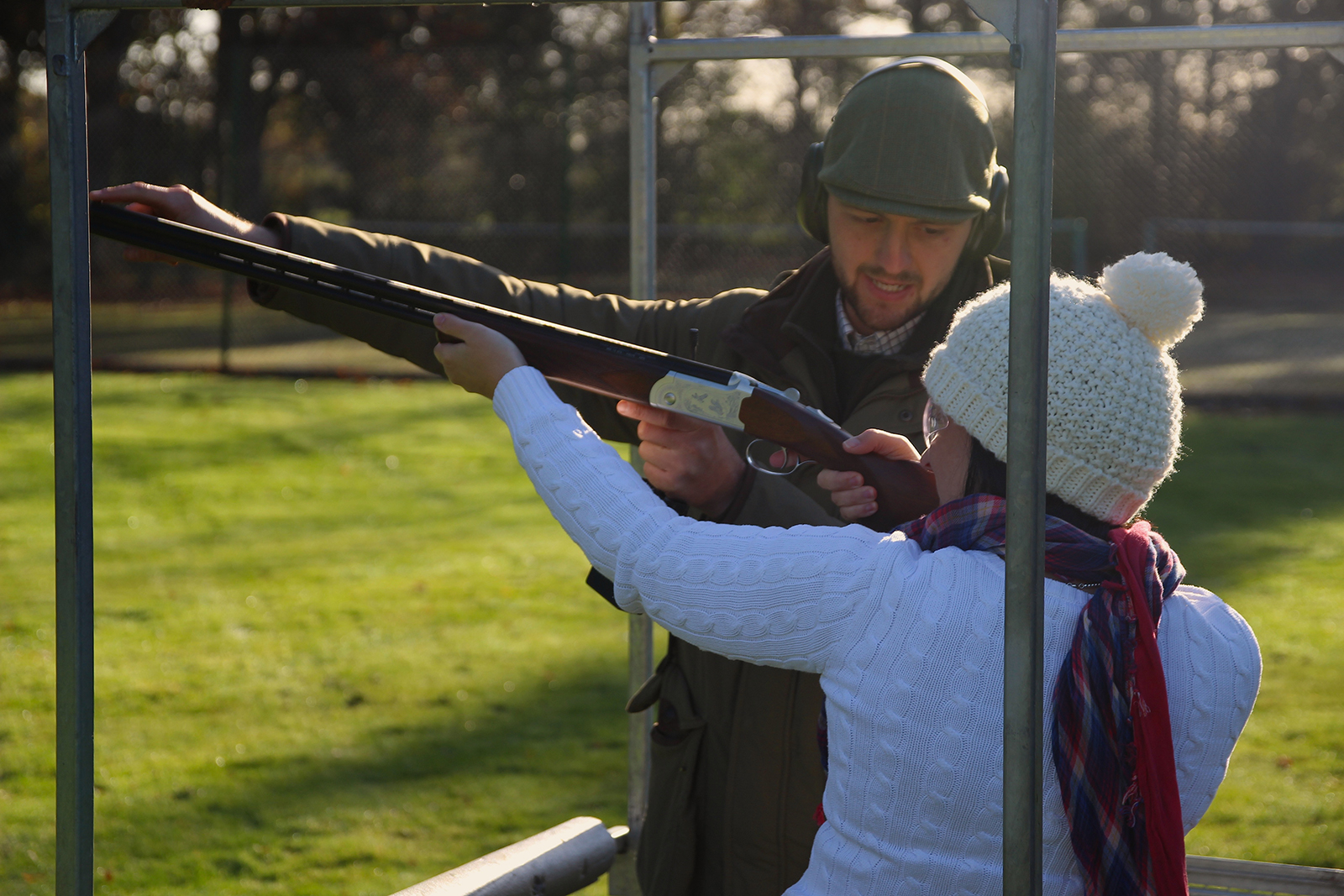 The Events Made Simple Team have been organising events for over 14 years and will pretty much always have a contingency plan in place for bad weather. Whether thats adding some gazebos for shelter, moving some event activities indoors or even swapping to an alternative activity if the weather is truly horrendous.
If you're unsure which activities will work best for your group or if you're worried about the weather for an upcoming event, please get in touch. We're here to ensure your event runs smoothly and will happily help resolve any concerns you may have.
---
So, hopefully this has given you all of the info you need about clothing and dress codes for when you're planning your next event. If you remember just one thing, then please ensure you let people know what to expect. The more you share the more prepared your team will be, removing all of the uncertainty and stress which will enable them to feel relaxed and comfortable on the day.
---